about our implant treatment
To achieve high level implant treatment,We are always preparing top quality materials,equiments and highly trained doctors.Also we are able to fix or maintain your inserted implants in almost of the cases.
Materials
The Straumann® Dental Implant System is the most popular system in the world.It is the most safety and predictable dental implant system.It takes only 3~6weeks to be integrated to the bone and do not waste your precious time.The superstructures are made of Titanium or Zirconia by extremely precise Cad/Cam system(computer aided design/computer aided manufacture system). Moreover Swedish Brånemark® implant has clinically used for a long time and it has successful results.We chose this implant when the patient are already treated with this implant.

Equipments
We have not only X-ray dental CT,CO2 laser which nessesary for implant treatment but also we are ready for Intravenous sedation(monitoring,blood examination) with whole body management. We have backup of every devices for safe operation.

Doctors
Our doctors are treating many complicated cases in the daily practices.Especially the director of this clinic Dr.Toru Takada are possible to operate very advanced bone augmentation surgery(ex. Sinus Lift). We are in collaboration with best dental technician`s office in japan and provide a precise superstructures for the patient.

Menu
Porcelain A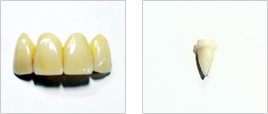 For aesthetic zone(Incisors) and high aesthetical demand.
The upper part of the implant(Super structure) are Meral-free.
¥400,000(※)
Porcelain B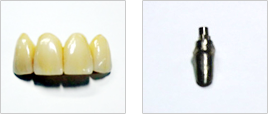 Endure under the severe mechanical stress like for molors.
Precise titanium frame are effectivery used inside the strcture.
¥350,000(※)
Gold alloy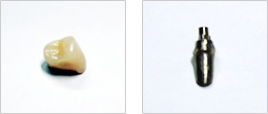 Straumann® or Nobel-biocare(Brånemark system®) has many successful results and rliable denral implant company.
We only use these products for you.
¥300,000(※)
(※)Theses prices includes all of the fees you need.For Surgery, Consultation, Medical evaluation, CT scan,guranteed for 10years,and also maintenance fees are contained.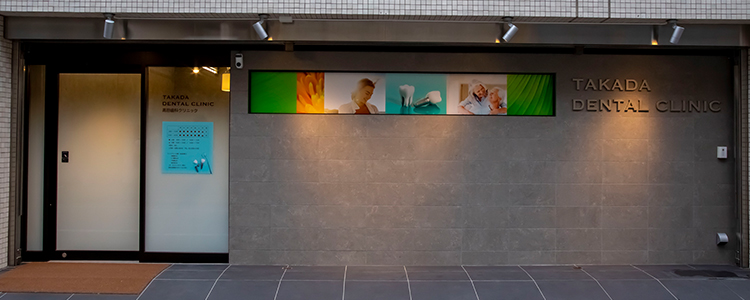 5-21-7 Luna1F, Ogikubo, Suginami-ku, Tokyo, Japan
tel. 03-3393-4182
consultation hour
【Monday to Friday】 am 09:00~13:00 pm 15:00~20:00
【Sunday】 am 10:00~13:00 pm 15:00~18:00
Closed
Tuesday・Holidays